Here you can take a good look at what the KS601 looked like when it arrived: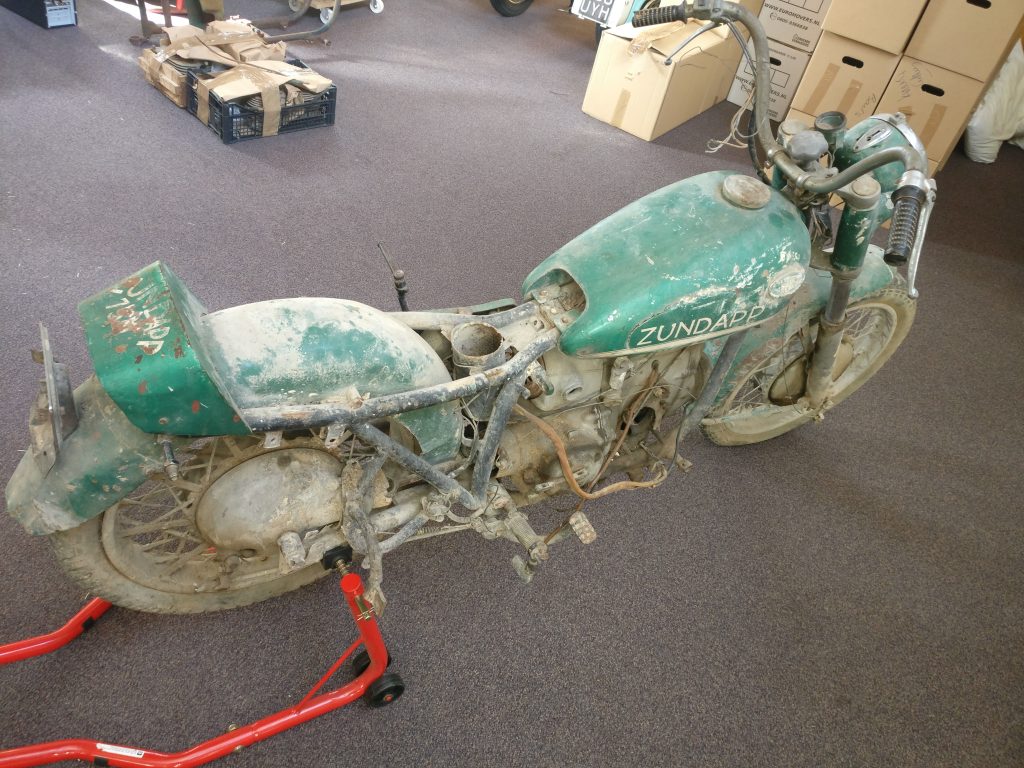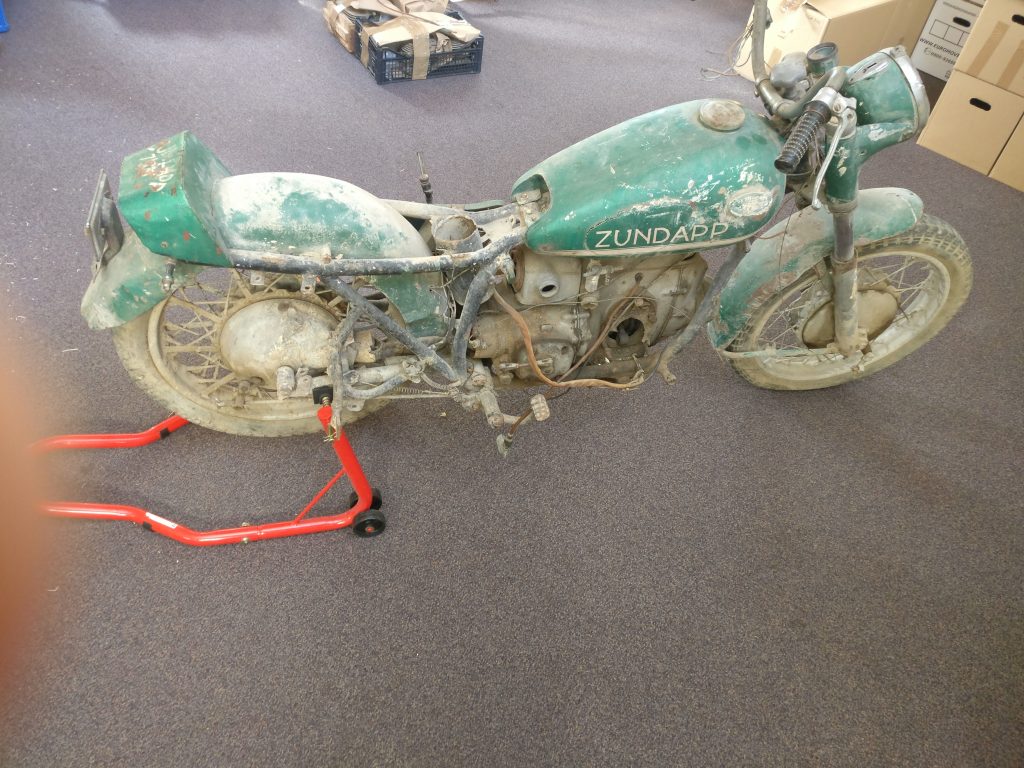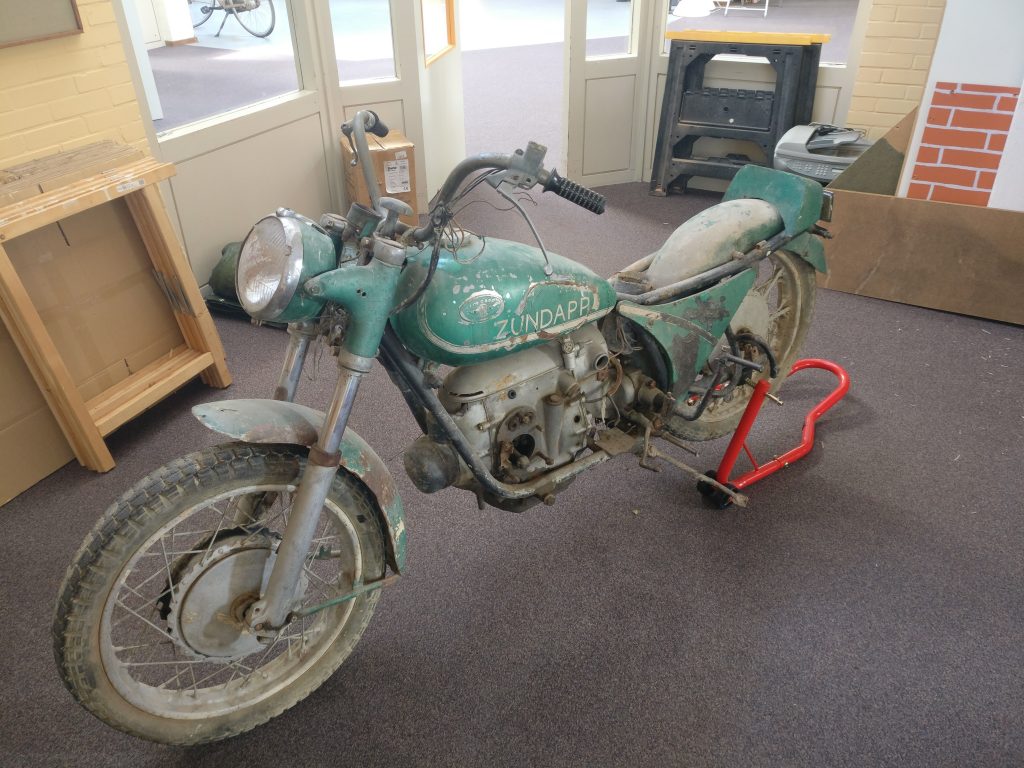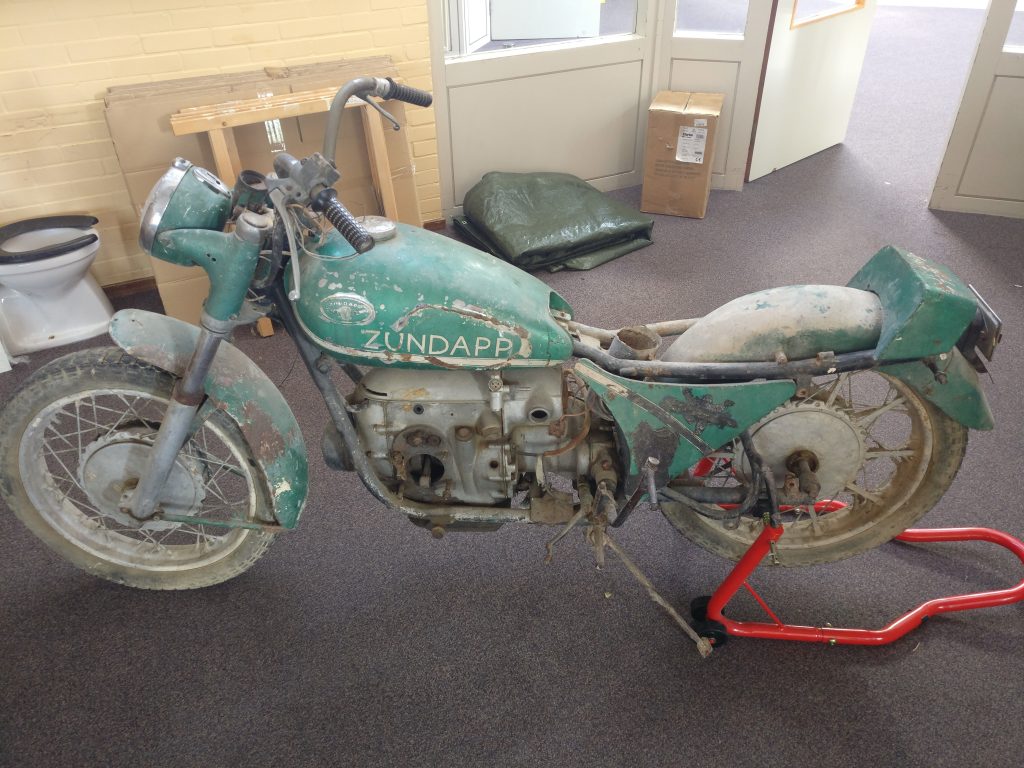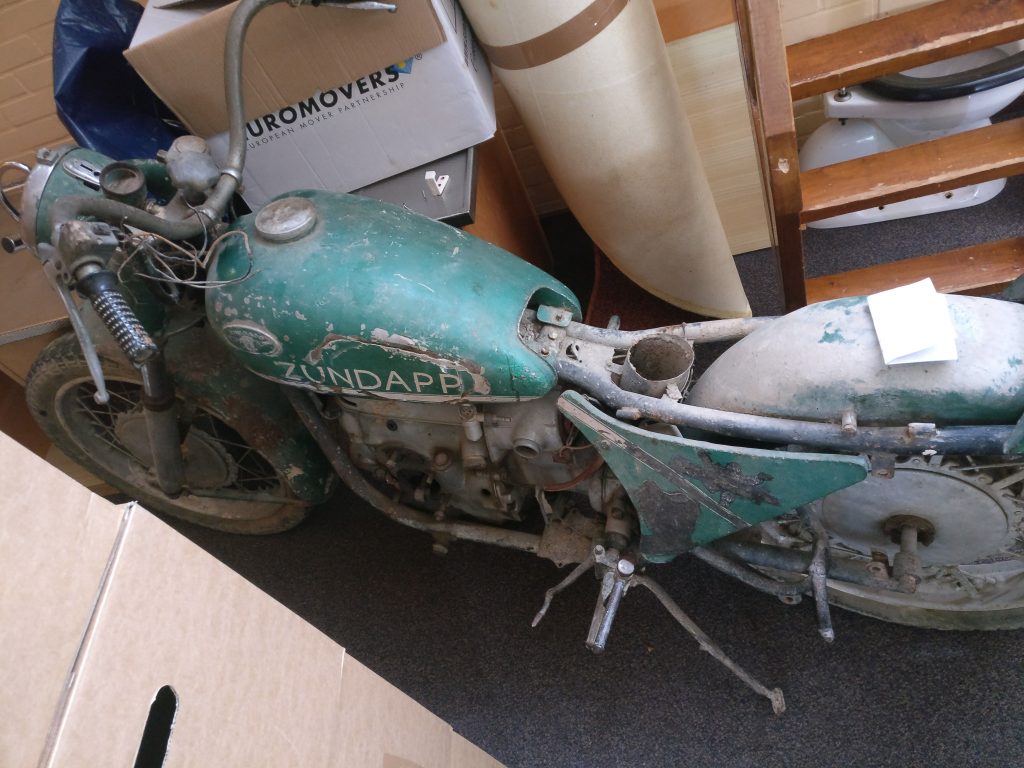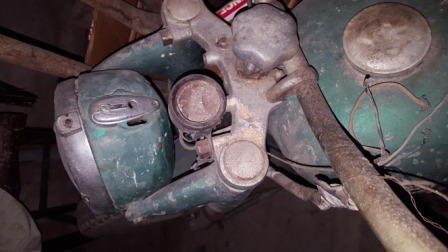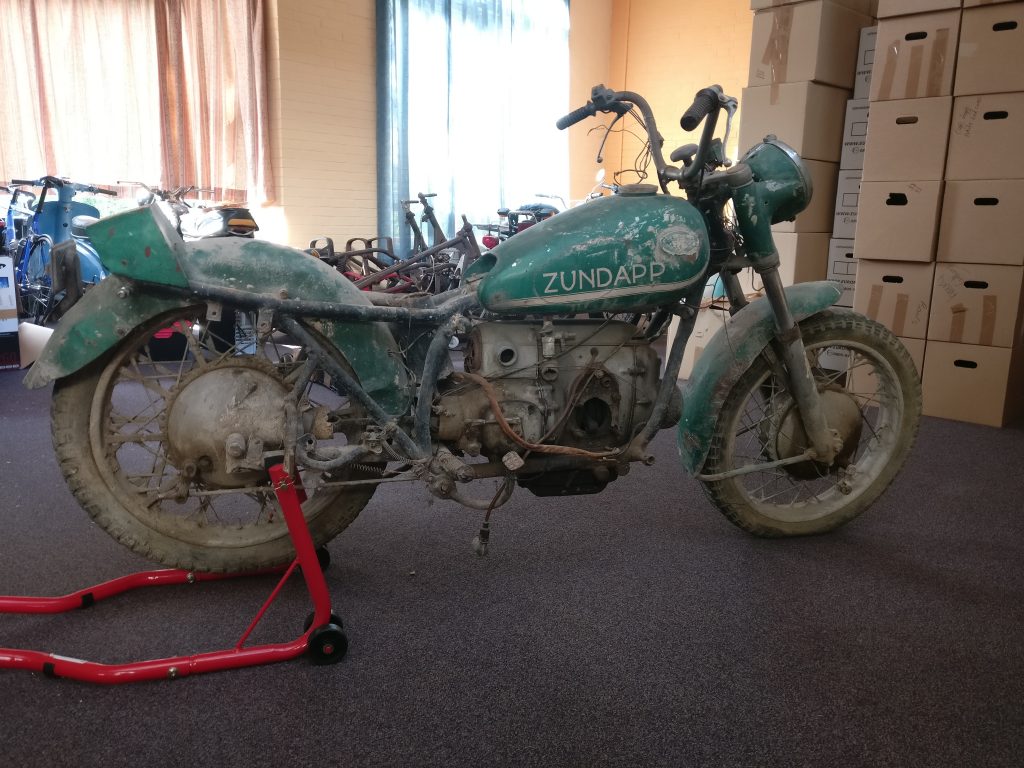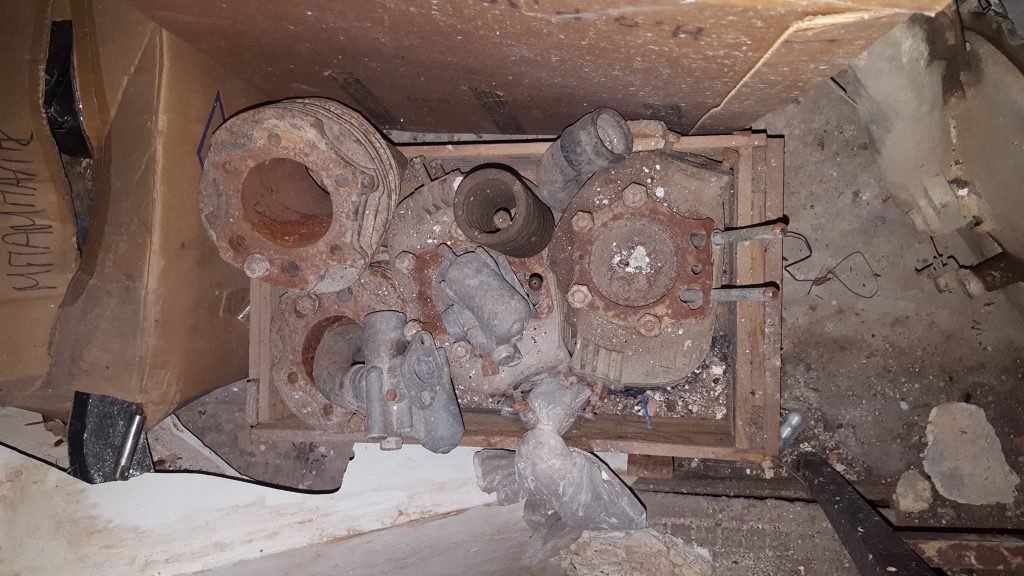 That's quite a mess, but a challenging project. When stripping the bike for restoration I came across a number of interesting things: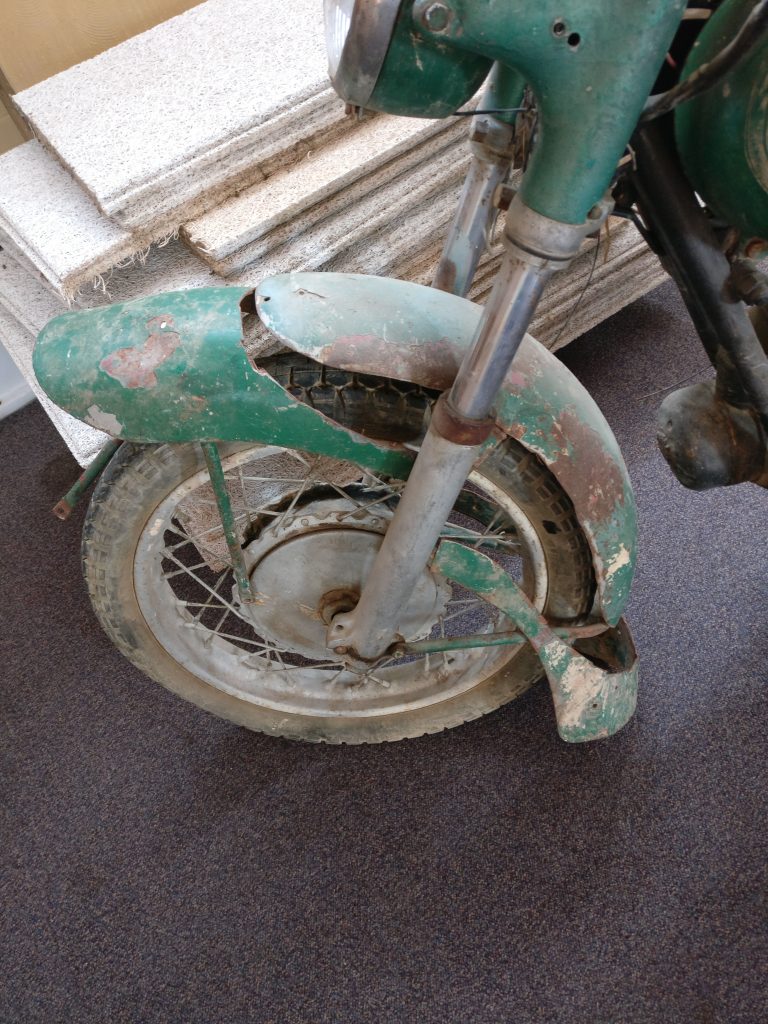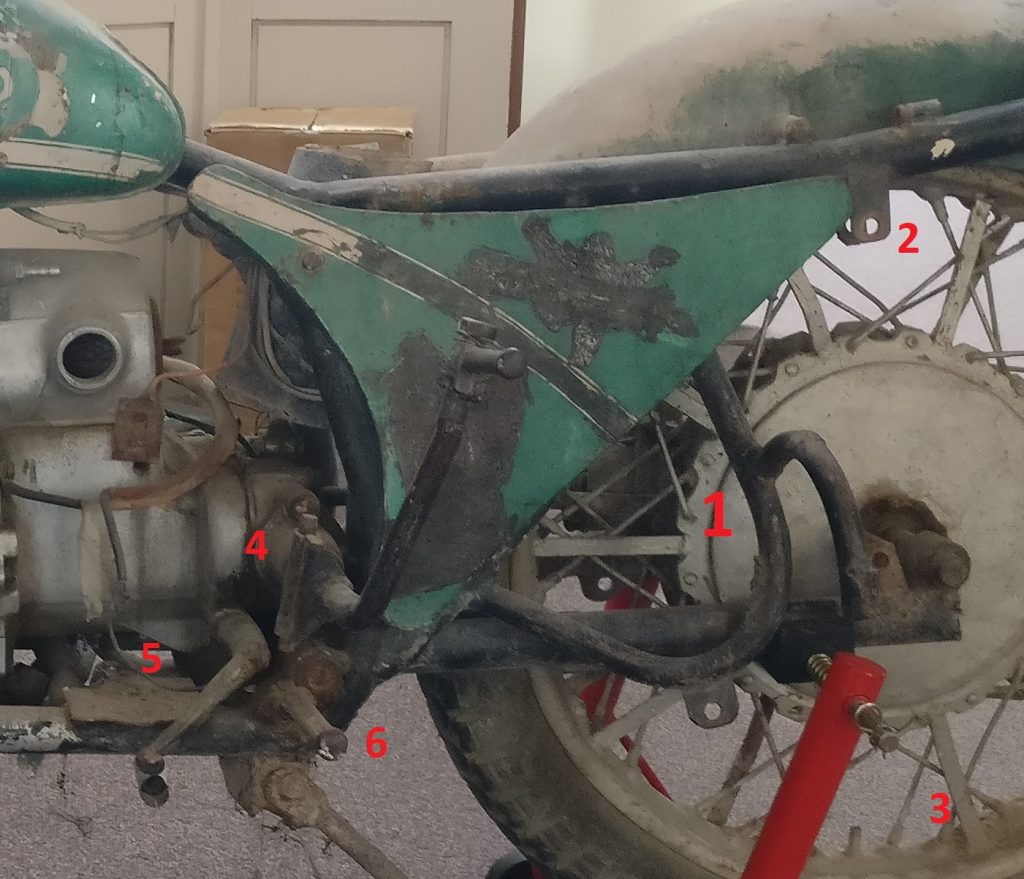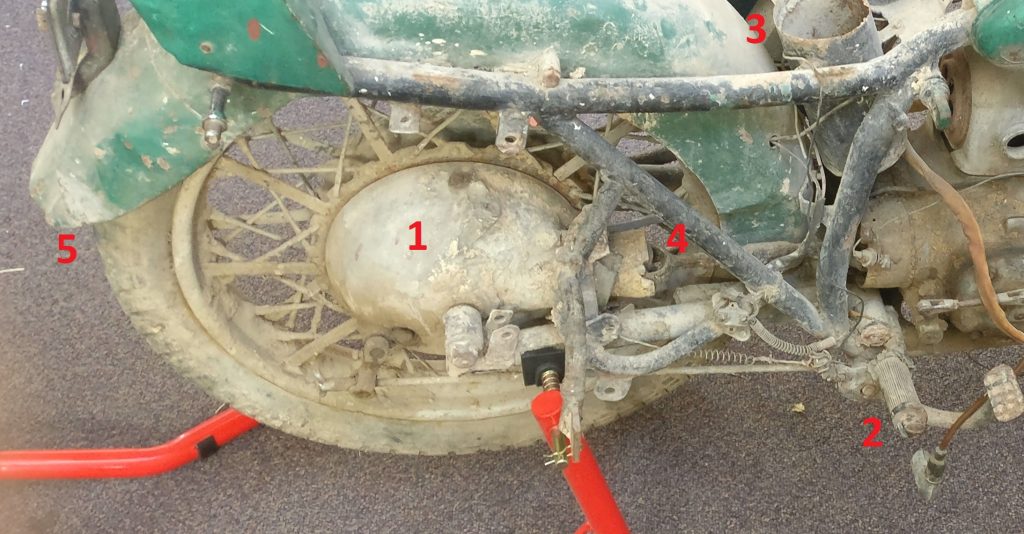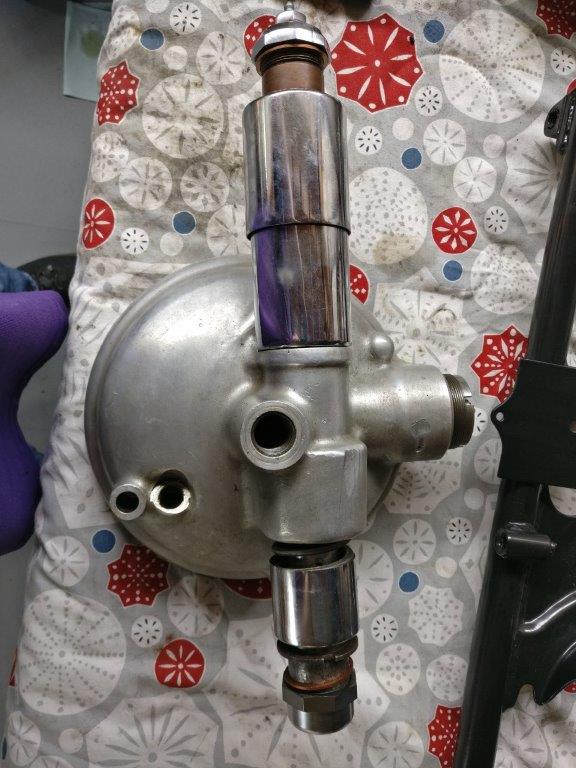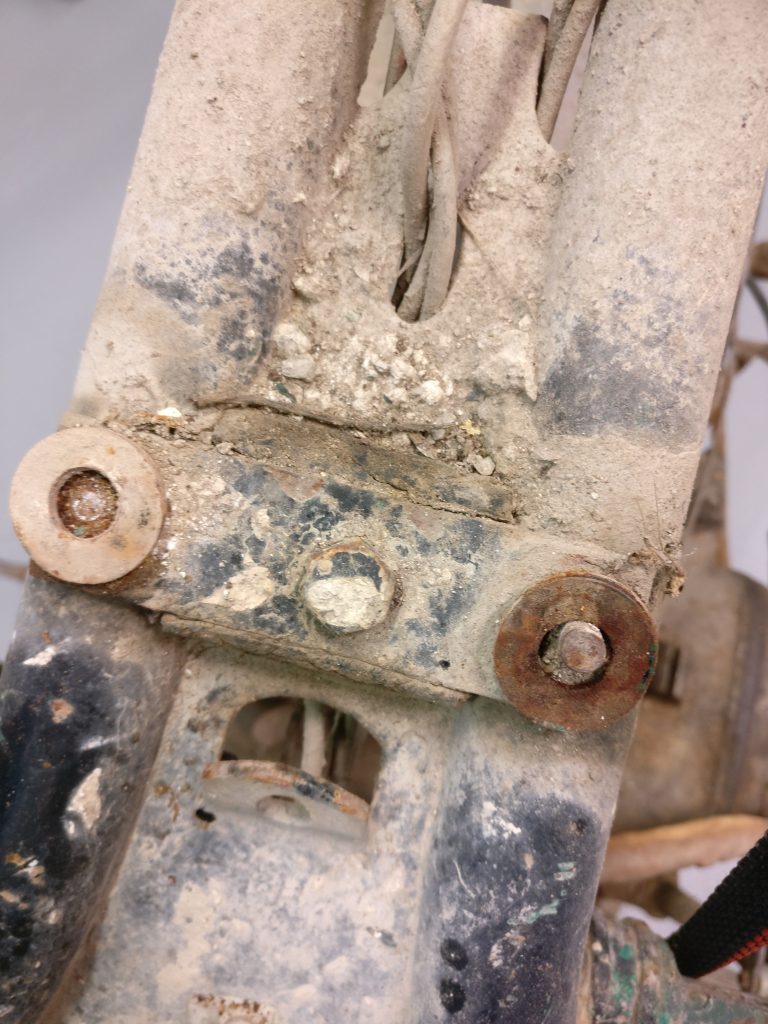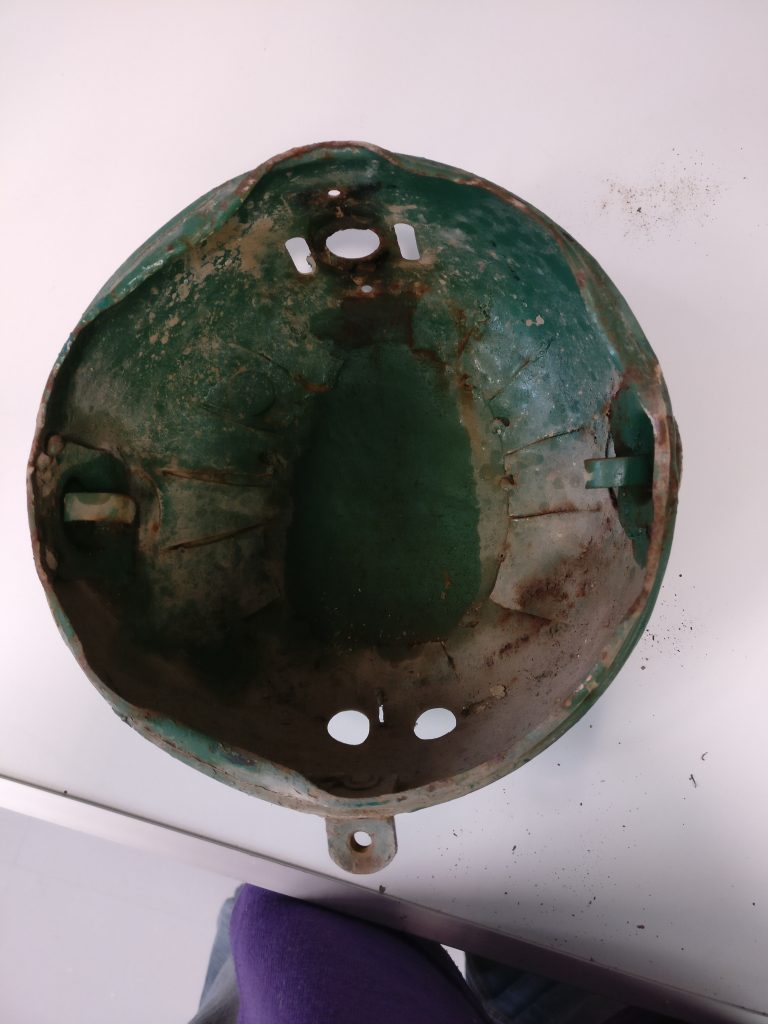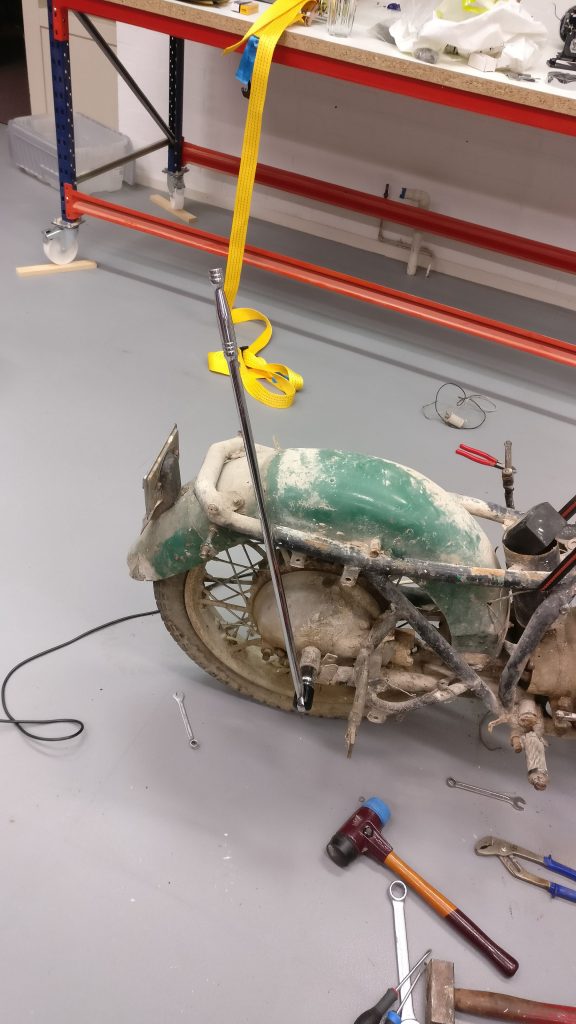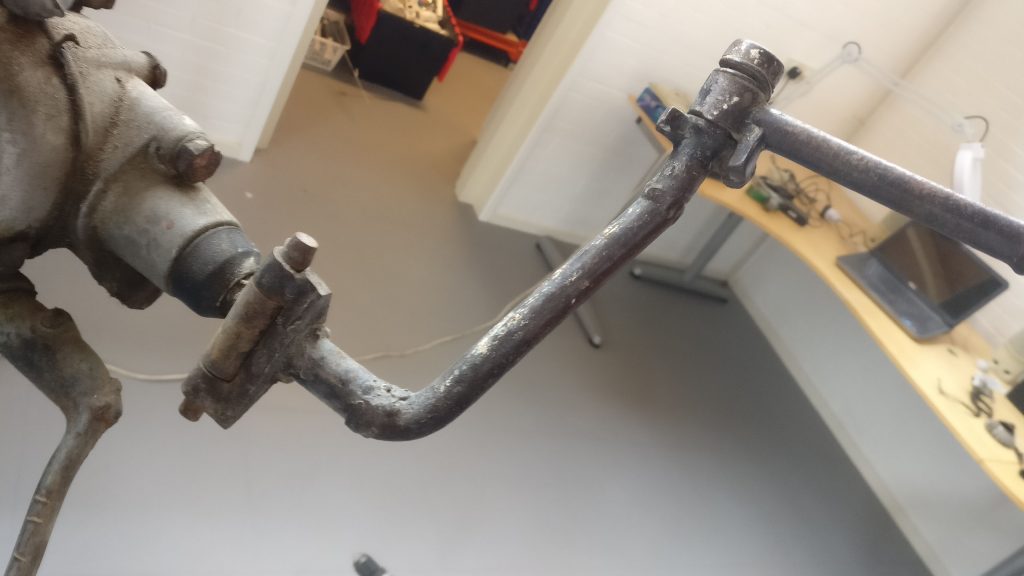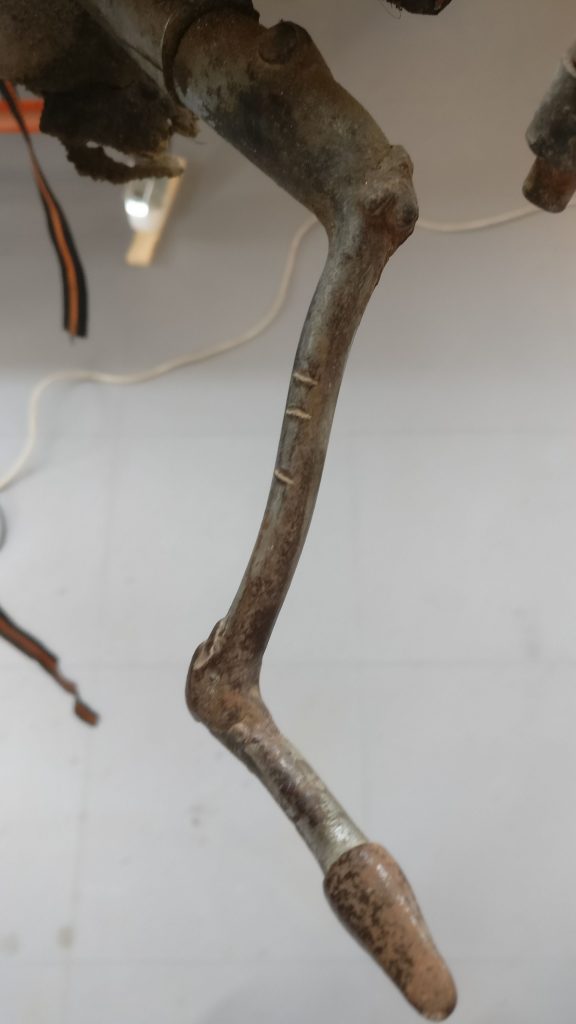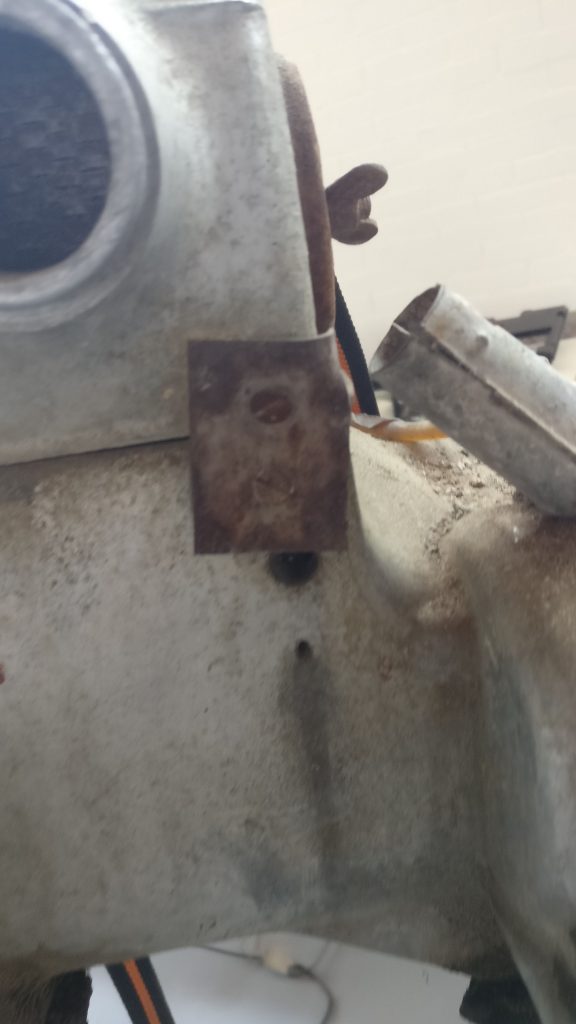 The carburettors are in a really bad shape. You can see the holes in the float chamber! The air slides are so worn and damaged it will take new oversize ones for the carburettors to work – I don't even know whether they exist… Several of the air adjustment screw had welded knobs on them and the the tops that hold the throttle cable are damaged and one is missing. This will be a very expensive fix.